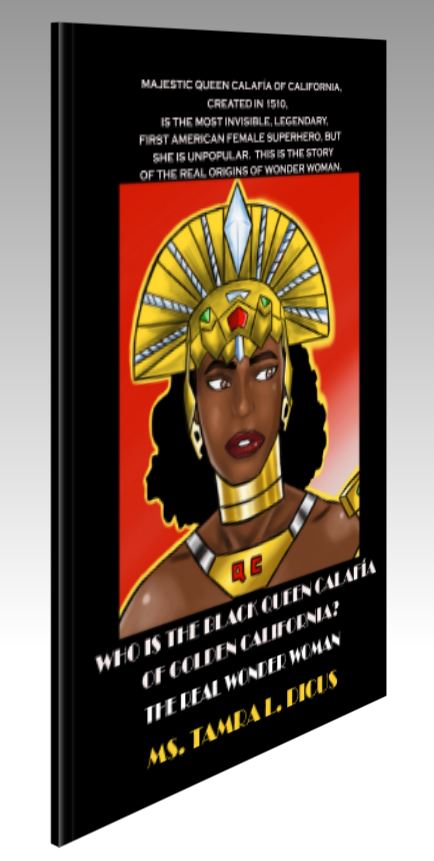 "If we don't love our own history, we will be." - Ms. Tamra L. Dicus
california is me presents
educate and celebrate queen Calafía slays fashionable queen and king t-shirts choose below now!
see below for immediate tshirt buys, or
proceeds to the advancement of STEM, law, and art. email queenc@caliisme.com for more.
if it a'int got the California is me seal, you know it a'int real. now, a'int i a california woman?
The subject of the name "California" means in short: a powerful, beautiful, and courageous black Amazonian women only Terrestrial Paradise, golden island with gold weapons and griffins (wild animals or beasts). Queen Calafía, ruler of California, is: 1) the real wonder woman, 2) a black woman, and 3) the namesake of the State of California! The oldest state name in the USA! This black history is American history. It is something to be proud about. Slay ladies!
KNOW YOUR WORTH!
RETURN POLICY: FINAL SALE on ALL items. There are no size or color exchanges. Buyer's remorse is not accepted under any circumstances. For packages lost in transit, all claims must be submitted no later than 30 days after the estimated delivery date. Thank you for understanding your items are products on demand. Thank you for your support and understanding. Slay or give it away!